EDUCATION & CAREER DEVELOPMENT PROGRAMS OFFERED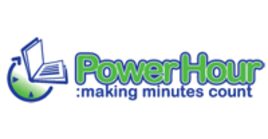 Power Hour: Making Minutes Count helps Club members ages 6-18 achieve academic success by providing homework help, tutoring and high-yield learning activities, and encouraging members to become self-directed learners.
CareerLaunch (also known as C5) is designed to support youth in preparing for their first job, internships, summer employment and so much more! The program offers multiple implementation models for staff, which provides maximum flexibility to successfully implement the program. The Club works with several alternative schools in Cumberland County in partnership with the Cumberland County Positive Youth Development Coalition and County Workforce Development.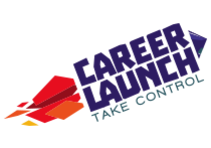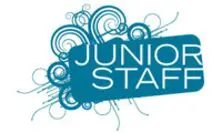 Junior Staff provides Club staff and volunteers with tools to guide young people in preparing for a career in Boys & Girls Clubs and/or other service professions. Through participation in Junior Staff, teens will develop interpersonal skills, a strong work ethic, and a sense of community engagement while experiencing on-the-job Club work.
Diplomas to Degrees (d2D), BGCA's new college readiness program, provides a range of services to guide Club members as they work toward high school graduation and prepare for post-secondary education and career success.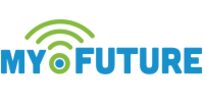 Essentials are engaging and exciting project experiences that provide members of all ability levels with a foundation of technology skills that explore three central themes: building, exploring, and communicating.
Create your digital future at http://www.myfuture.net.
The My.Future (pronounced My-Dot-Future) platform for STEM programs currently includes Robo Tech, Clay Tech, and Essentials.
HEALTH & LIFE SKILLS PROGRAMS OFFERED

Date SMART, a supplement to SMART Girls and Passport to Manhood, holds important lessons for Club members ages 13 to 18 and helps teens learn how to achieve mutually supportive relationships free of violence and abuse. The program also encourages youth to become community advocates for relationships that promote equality and respect while combating the attitudes and behaviors that lead to dating, sexual and domestic violence.
The SMART (Skills Mastery and Resistance Training) Moves program is a nationally acclaimed prevention program originally developed in the 1980s with help from prevention specialists and Clubs around the country. Newly revised in 2020, the program incorporates the latest information and approaches that BGCA has learned about effective prevention. Participants will be exposed to various activities designed to hone their decision-making and critical-thinking skills, as well as learn how to avoid and/or resist alcohol, tobacco, other drugs, and premature sexual activity.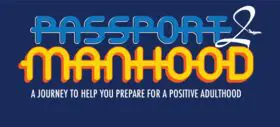 Passport to Manhood promotes and teaches responsibility in Club boys ages 8-17. Passport to Manhood consists of 14 sessions, each of which concentrates on a specific aspect of manhood through highly interactive activities. Each Club participant receives his own "passport" to underscore the notion that he is on a personal journey of maturation and growth. Passport to Manhood represents a targeted effort to engage young men in discussions activities that reinforce positive behavior. Passport to Manhood is an excellent complement to SMART Girls.
SMART Girls is a small-group health, fitness, prevention/education, and self-esteem enhancement program designed to meet the developmental needs of girls in three age groups. Through dynamic sessions, highly participatory activities, field trips, and mentoring opportunities with adult women, Club girls explore their own and societal attitudes and values as they build skills for eating right, staying physically fit, getting good health care, and developing positive relationships with peers and adults.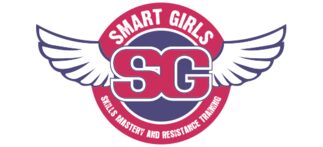 Positive Action is a systematic program that builds intrinsic learning, encourages kindness and cooperation among youth. It develops and reinforces positive actions in the physical, intellectual, social and emotional areas in a fun and easy way to improve:
+Mental & physical health
+Social-Emotional learning
+Academics
+Behavior
+College & career readiness
CHARACTER & LEADERSHIP PROGRAMS OFFERED

Torch Clubs are chartered small-group leadership and service clubs for boys and girls ages 11-13. A Torch Club is a powerful vehicle through which Club staff can help meet the special character development needs of younger adolescents at a critical stage in their development. Torch Club members learn to elect officers and work together to implement activities in four areas: service to Club and community, education, health and fitness, and social recreation. The Torch Club Awards are presented annually to Torch Clubs with outstanding programs and activities in the four areas. Each year, Torch Club members from all over the country take part in a service-learning experience through the National Torch Club Project.
Million Members, Million Hours of Service (MMMHS) encourages good character and appreciation for citizenship and provides every Club member with opportunities to serve in year-round Club and community-based volunteer service experiences. BGCA encourages Clubs and provides resources to help them engage every member in at least one hour of service each year. If one million of our members give one hour per year, it will add up to one million hours spent by young people making meaningful change in their communities. Throughout the year, there are eight Signature Service Opportunities-times when the entire Boys & Girls Club Movement comes together around important, nationwide service projects for greater impact.


Keystoning is the Boys & Girls Club Movement's most dynamic teen program. It affords teens an opportunity to gain valuable leadership and service experience. They conduct activities in three areas: academic success, career exploration, and community service. Aaron's Inc. sponsors the Keystone Club program as part of a multi-year teen initiative; a strategic partnership between Aaron's Inc. and BGCA provides Clubs with the tools and resources to create a positive place for teens as well as for kids.
Since 1947, Youth of the Year has been Boys & Girls Clubs of America's premier recognition program, celebrating the extraordinary achievements of Club members. Each year, one exceptional young person from a Boys & Girls Club rises to the role of National Youth of the Year. The National Youth of the Year serves as both an exemplary ambassador for Boys & Girls Club youth and as a strong voice for all of our nation's young people.
The journey to being named National Youth of the Year begins locally and progresses to state, regional and national levels, with an additional military phase for members of BGCA-affiliated Youth Centers on U.S. military installations.